Looking for cooperation for the latest Home Metal Storage Cabinet series !
This light orange bedside table comes with one open space, and one drawer unit. This drawer unit has one zinc alloy copper plated handle and one air vent on the front plate.
It can be customized in different colors, size, structures, locks, handles, air holes etc.
Color
PT19-4052 sand blue / PT-5473CS sand green / Black / HD-37 white / PT-7540CS dark gray
Material
cold rolled steel
Product size
H500*W450*D350mm
Finish
metal powder coating
Thickness
0.7&0.6mm before painting
Handle
copper plated zinc alloy handle
Foot
150mm high copper plated zinc alloy legs
Electrostatic metal powder coating,well-distributed, smooth bright and anti-cratch,rust-proof.
Fully automatic CNC processed precise parts, easily to assemble.
Rubber stops also dampen sound when closing door.
K/D structure, few screws needed for cabinet installation, easy to operate.
Optional colors, sizes, and other fittings.
Careful on each detail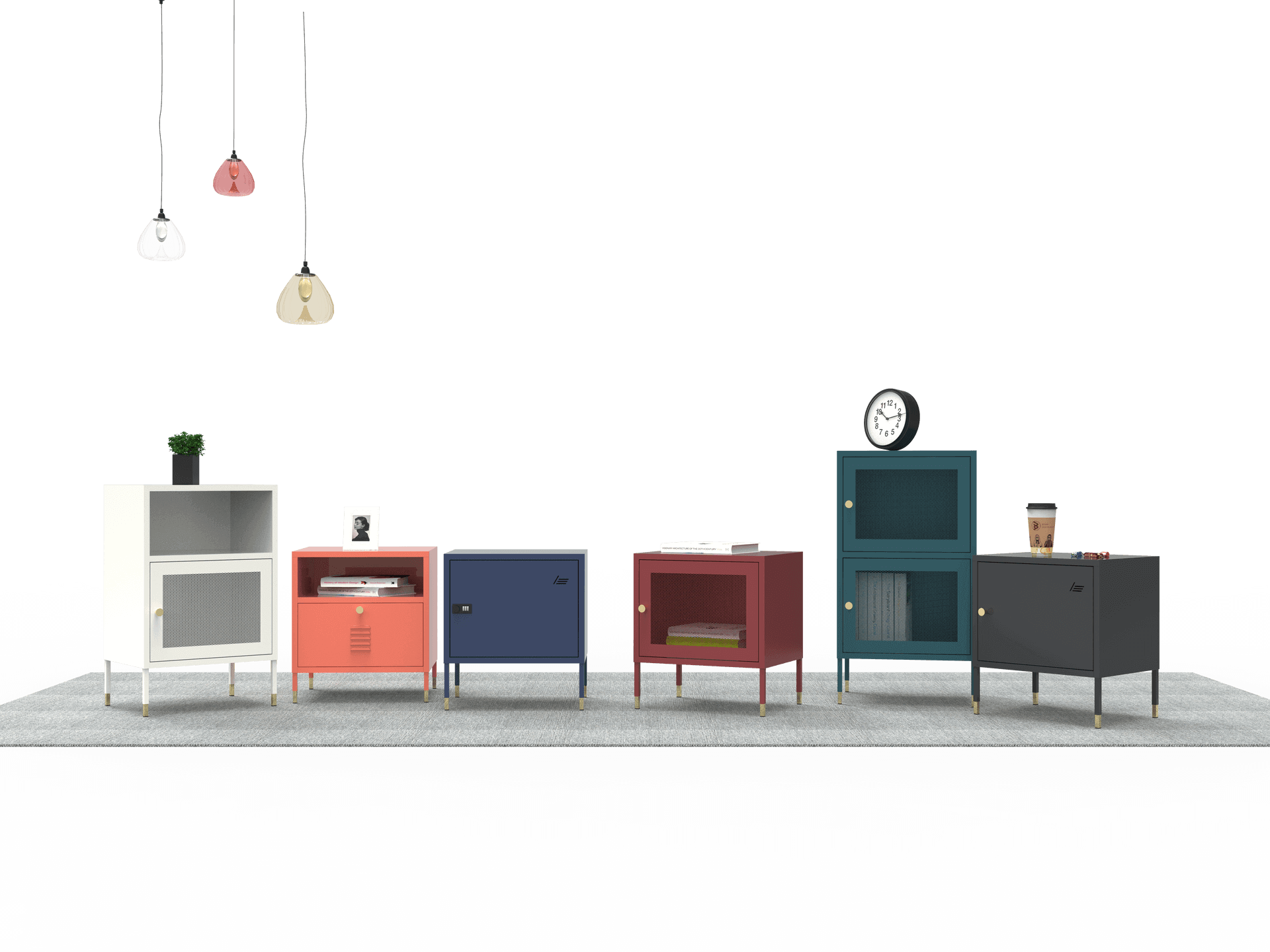 Modern design with copper plated zinc alloy handle and standing legs.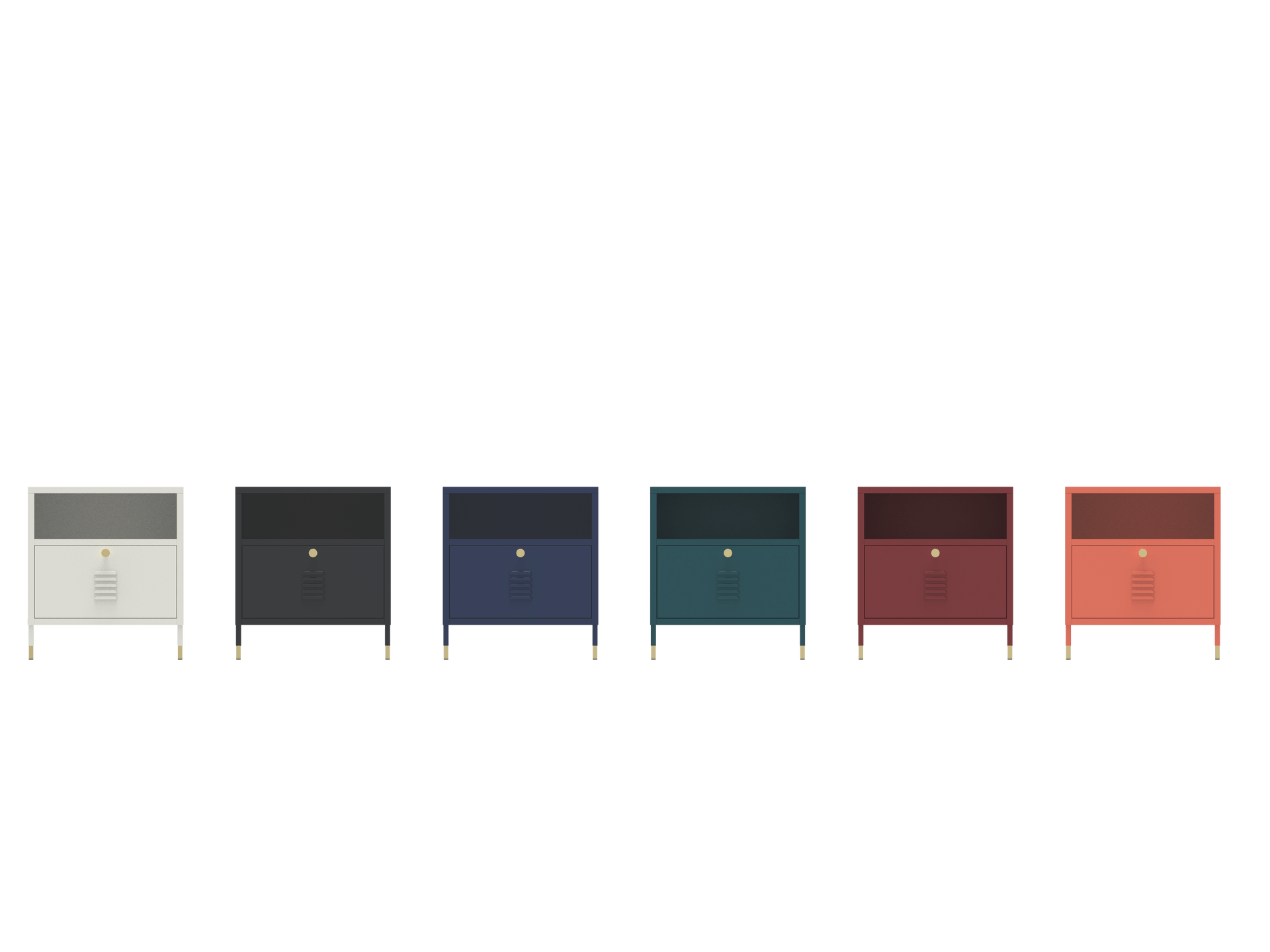 Customization available on different sizes, colors, structure, OEM or ODM.